YOUTH PROGRAMS
The California Youth Leadership Forum for Students with Disabilities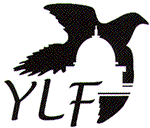 We are looking for Future Community Leaders!
Apply Now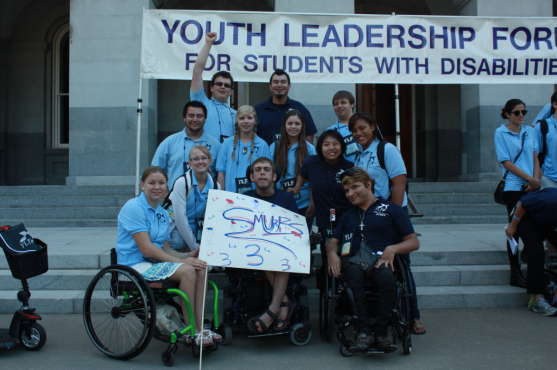 This forum is an exciting, fun, educational, five-day vocational awareness program for high school students with disabilities in California. Young people with disabilities have more opportunities and more challenges than at any other time in our nation's history. With the Americans with Disabilities Act (ADA), they have unprecedented opportunities to fully develop as constructive, contributing members of our society. However, many need encouragement and information about resources to develop as leaders in their communities. Our forum enables them to learn from each other and from successful adults with disabilities who are recognized leaders and role models. Such a forum benefits not only the participants, but all young people with disabilities, our communities in general, and the adults who assist in producing the forum.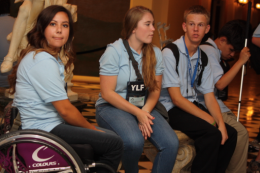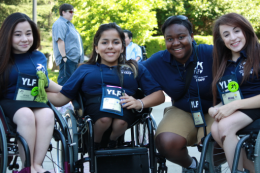 WHAT KIND OF STUDENTS PARTICIPATE IN THE YOUTH LEADERSHIP FORUM?
Young People Who Have Disabilities and Who...
Demonstrate Leadership Potential

Demonstrate Academic Success

Demonstrate Involvement in Extra-curricular Activities 
(such as Sports, the Arts or Music)

Demonstrate Community Involvement·

Demonstrate the Ability to Interact Effectively with Other Students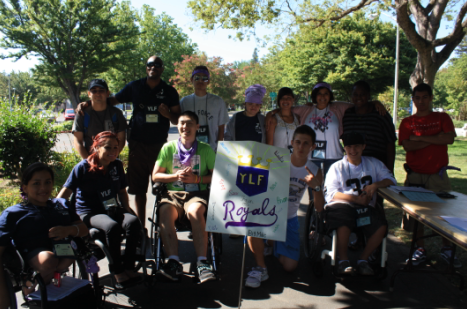 WHAT HAPPENS AT THE FORUM?
YLF brings together young people with disabilities who demonstrate potential leadership qualities.

Fun, experiential, educational programs include such topics as: developing self esteem", choosing a career", "the history of disability as a culture", and "assistive technology for independence". Presenters who meet with the students include disability community leaders, legislators, and numerous other professionals.

Participants identify existing barriers to personal and professional success and develop plans to deal with those barriers.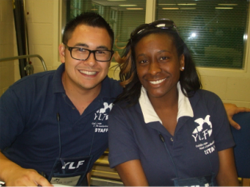 Michael Yamagata and Ammy Joseph, Co-Facilitators, YLF 2012.
"Alumni of California's YLF have made amazing accomplishments and credit much of their success to their participation in YLF. When I attended YLF in 2001, I had no idea what a life-changing experience it would be. YLF inducted me into a dynamic community of leaders with disabilities that I was not aware of. Learning about the availability of reasonable accommodations improved my employment and educational environments. This program gave me the confidence and the information needed to request assistive technology accommodations. These accommodations assist me in pursuing education in Veterinary Medicine, and I credit my sense of community and resourcefulness to the California Youth Leadership Forum."

Ammy Joseph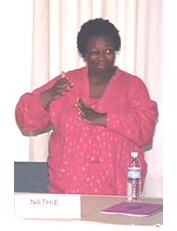 Nathie Marbury has been mentoring deaf students for over 20 years.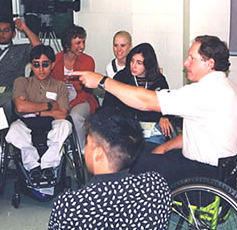 Mark Wellman, mountain climber and sports enthusiast, demonstrates the equipment that helped him climb Half Dome in Yosemite.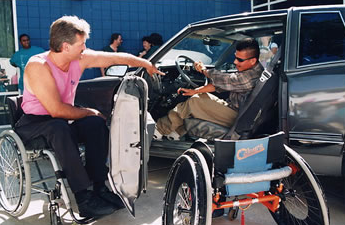 The technology component of YLF gives students a chance to experience adaptive equipment first hand.